Recipes
Dad's Baked Potato Dices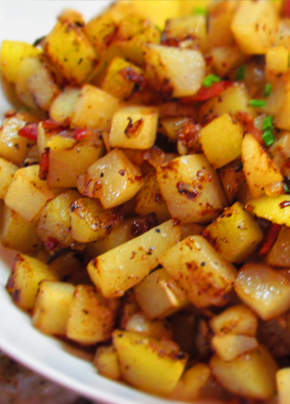 • Printer Friendly Version
- Serves: 4
- Gluten Free: Yes
- Keto Friendly: No
Ingrediants:
• 4 Large Russet Potatoes
• 2 tablespoons Country Kitchen CK Seasoning
• 2 tablespoons Tone's Cajun Seasoning Blend
• 1 tablespoon Iodized Salt
Instructions
1: Pre-heat the oven to 375.
2: Peel the potatoes and then cut them into 1/2 inch dices.
3: Take a medium baking dish and fill it with the potatoes. Sprinkle 2 tablespoons of Country Kitchen seasoning, 2 tablespoons of Tones Cajun seasoning and 1 tablespoon of salt on top and mix the potatoes until the seasoning is evenly distributed.
4: Cover with aluminum foil and bake for 1 hour and 30 minutes. Let cool for 5 minutes and serve.