Nintendo DS
Nintendo DS, DS-Lite, DSi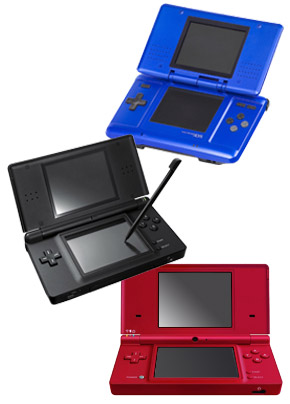 This is the Nintendo DS section of the site, featuring a host of saves for the platform. Each game has a small section dedicated to it, which includes:
• Guides and information packet.
• Several perfect or near perfect saves.
• Some include the game itself.
• A few have custom mod files.
• Many include an emulator.
The save files can be easily imported into emulators, or even real cartridges, using a variety of third party hardware options. (Most are a USB dongle with a cartridge slot).
The manufacturers and products used for importing/exporting game saves to physical cartridges are regularly sued into oblivion, so listing actual products is mostly pointless. The best option is to web search console name backup game saves, and then read some reviews - from other websites - about the product before you buy it. A decent one should run you about $25.00 to $30.00 USD.
Game Index
Nintendo DS Titles